This open house was active from Aug. 13-29, 2021. Information on this website may no longer be current. Email us for more information.
We're sorry we can't meet in person, but here is a South African treat you can make at home!
Koeksisters
Ingredients for syrup:
1 cup water
2 cups sugar
1 tablespoon fresh ginger, chopped
1 1/4 teaspoons cream of tartar
1 cinnamon stick
Juice of half a lemon
Ingredients for dough:
2 1/2 cups all-purpose flour, or mix of all-purpose and corn flours
2 1/2 teaspoons baking powder
2 tablespoons sugar
3/4 teaspoon salt
1/2 cup milk
2 tablespoons melted butter
1 large egg
Vegetable oil, for frying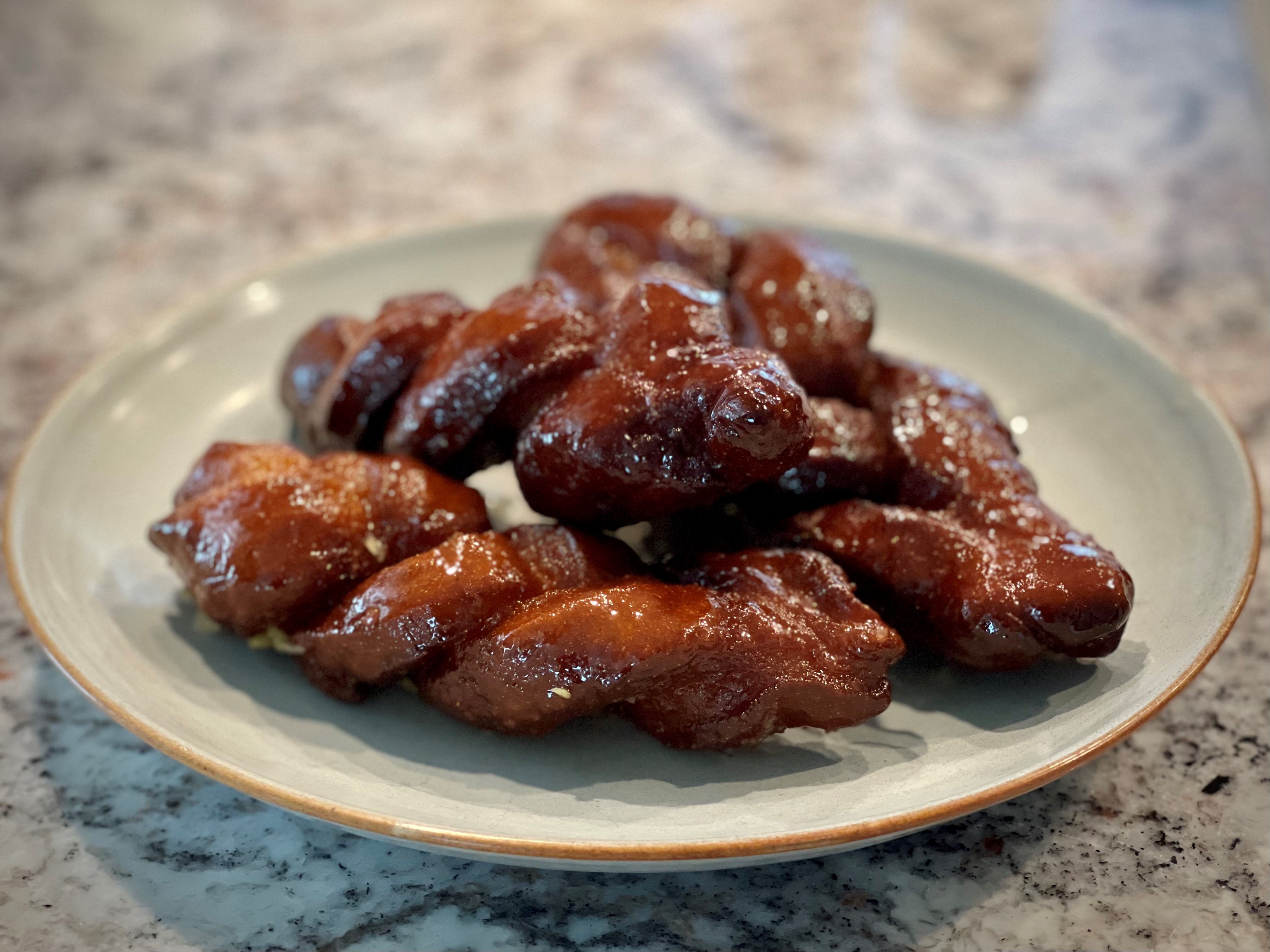 Directions:
Combine syrup ingredients in a saucepan. Bring to boil and simmer for 10 minutes, stirring occasionally. Remove cinnamon and ginger; set aside to cool.
Mix dry dough ingredients in a bowl.
Add milk, butter and egg, kneading just until smooth.
Let dough rest for half an hour.
Roll dough on a lightly floured board into a 1/2 inch thick rectangle.
Cut into strips, about 1/2 inch wide and four inches long.
Pinch the tops of three strips together and braid (left over center, right over center, repeat to end) and pinch bottom of strips together. Repeat until all dough is used.
Put oil in a large pot or deep fryer. Heat to about 375 degrees.
Fry one or two koeksisters at a time, so not to overfill the pot. Flip so that both sides brown.
Soak hot koeksisters in syrup for a few minutes, then transfer to cooling rack.

Submitted by Renus Kelfkens, Senior Project Manager